Ecological constructions carried out these days are being fostered by a change in paradigms that have replaced traditional constructions into obsolency.

When talking about building ecologically we need to bear in mind that this methodology of work involves both old and new methods. Traditional construction techniques are improved or replaced by the new technological advances. The best part is that this new way to develop sustainable housing and industrial projects, allows to obtain favorable results for the environment.

Even though these projects have conquered more spaces in the last decades, not everyone knows the benefits of green construction for investors nor the benefits for future inhabitants.

We at RRR General Contractor have developed this short guide for everyone who is interested in the world of ecological construction to have a clearer understanding when investing their money.

These are some of the steps you can follow if you're considering investing in ecological projects:
1- LOOK FOR PROJECTS WITH POSITIVE ENVIRONMENTAL IMPACT
It is important that before investing in any project, you take some time to research and analyze whether the promised returns of investment can actually take place in the estimated time.
In addition, by knowing in depth the details of every project you will be able to determine if it will be of interest for society. Bear in mind that most people today choose ecological construction over traditional construction because they have clear objectives for their lives and, in many cases, they want to protect their money while exerting a positive environmental impact.

By getting fully involved in each project and studying its environmental impact you will be able to prevent some headaches by finding out before starting if it will be demanded and profitable or if it won't.

2- AVOID SCAMS BY SECURING YOUR INVESTMENT WITH SOLID PROJECTS
When we hear about investments with great profitability and little risk we frequently find fraudulent companies and projects filled with problems. Even though this can usually happen in the world of construction, it doesn't need to be the rule.

In order to avoid losing time and money, it will be essential that, before moving forward with any project, you do some research on the reputation of the company in which you will deposit your capital. Be wary of companies that are not transparent and promise large sums of money without any risk. This way you will be more confident that the return of the investment is achieved.
3 – STUDY THE PROJECT AND THE TIME OF EXECUTION
In projects of ecological construction, the time of completion depends on many factors and it is only the experienced companies that will be able to estimate the times of execution for each stage.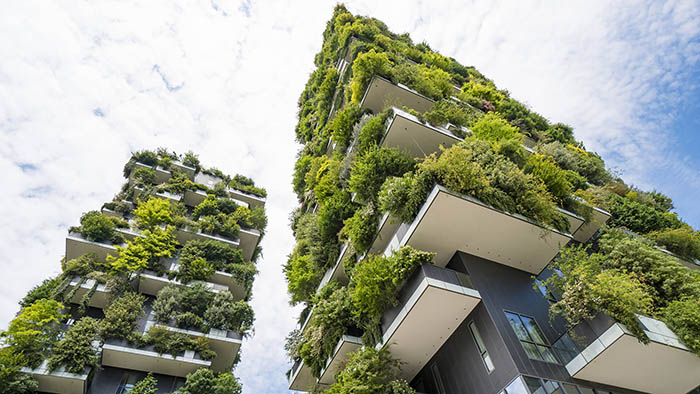 Studying the periods of execution and evaluating their possible execution will allow you to detect inconsistencies to make early decisions. This way you will be able to minimize time loss and avoid big monetary risks.
4 – INVEST IN PROJECTS WITH REAL CERTIFICATIONS
Environmental certifications are important for the realization of a green project. Companies that don't have their own environmental license or that simply delegate the certifications to third parties can turn a consistent and profitable project into a complete disaster.

This is why we recommend working with transparent companies that are qualified to develop ecological projects and that have the necessary environmental certifications, according to the current laws of regulation in the country.
5- ENSURE GOOD PROFITABILITY
Another important point to keep in mind is profitability and ecological constructions are getting better and better results.

As of today, according to the CEC (Commission for Environmental Cooperation), carrying out a green building project is usually 5% more expensive than carrying out the project following traditional guidelines of construction. However, the investment return is usually rapidly compensated thanks to the reduction of operating expenses, which can reach between 30% and 35% in most green constructions.
6- INVEST WITH EXPERTS
Be part of a work team and count with leaders like Robb Robson, who has been carrying out successful ecological projects for more than 30 years. This is essential if you want to invest to increase your capital in the short or medium-term.

RRR General Contractor is a company that offers services of construction developed following the higher standards of quality, an open line of communication during each stage of the project and all the leading technology to provide its clients with the peace of mind of getting real solutions for every challenge.

Be part of our team and help to change the world. Invest with RRR General Contractor and discover what it's like to work with experts.