The trend of living in minimalist and ecological houses keeps growing as millennials are conquering more spaces as adults in society.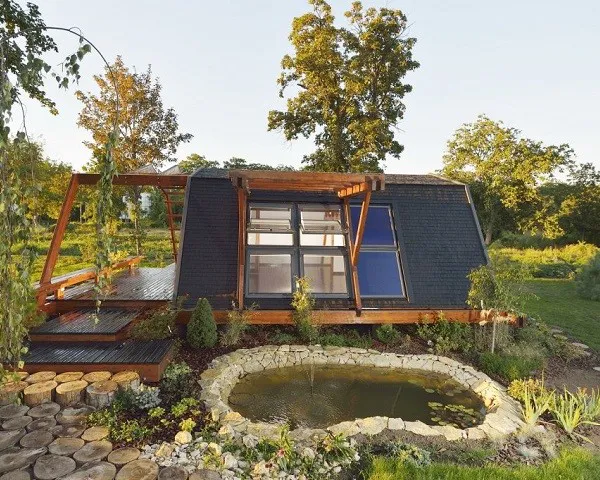 Millennials, just like the following generations, those born after the year 2000, are shifting the old paradigms imposed by previous generations. These young adults see architecture and design for residential construction in a different way from their parents, giving more importance to the care and well-use of the environment.

This is why, if you're starting to invest in the world of new construction, this article will interest you.
NEW INVESTMENTS FOR A DIFFERENT PUBLIC
If you're thinking about how to invest in real estate or in innovative projects that meet the expectations of the new generations, it's important that you get to know the world of ecological construction.

The digital era allowed new generations to stay in touch and up to date, so these young people have used this opportunity to visibilize problems of global characteristics that concern us all.

Important issues such as the reduction of environmental pollution, better management of natural resources, the implementation of renewable energies or the use of urban spaces to grow organic food are now frequent topics in young people's conversations. Implementing actions to help the planet in their everyday lives is one of their usual concerns.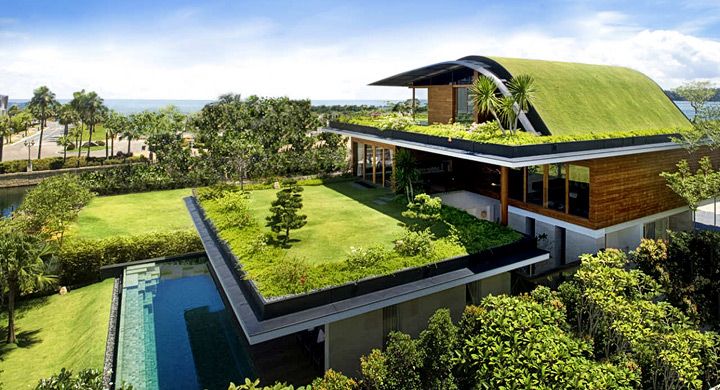 This consciousness of the new generations has put ecological construction in the scope of investors who go intelligently after this trend and seek good profitability in the short and medium term.
THE HOUSES PREFERRED BY MILLENNIALS – ECOLOGICAL PROJECTS FOR UNIQUE PEOPLE
More and more, young adults are becoming interested in houses with spacious common areas for group activities without losing individual space.

In addition, they prefer living in technological, functional, and most importantly, minimalist spaces that promote environmental care. This is why ecological projects are highly demanded by young adults, who feel unique but share the consciousness of the responsibility for protecting the environment.
ECOLOGICAL DEMANDS AND SPECIAL CERTIFICATIONS
The ecological demands for the construction of residential projects are important to this new public, who is truly committed to the ecology and hopes to rectify through their daily actions the environmental damage caused by previous generations, such as their parents' or grandparents'.

This true commitment to the protection of the environment also motivates specialized construction companies to work with an environmental license that complies with current laws and regulations. Therefore, if you are considering investing in ecological constructions, make sure that the company that will carry out this project has the corresponding environmental certifications and licenses.
BENEFITS OF WORKING WITH REAL COMPANIES
When you invest with a team of professionals who are specialized in the sector, you will have many benefits, among them we can highlight:

1- TRANSPARENCY IN EVERY STAGE OF THE PROJECT: From the beginning until the completion of every project you have transparency in each of the stages. This way you will always have the necessary information to have the peace of mind that the project is being carried out accordingly.

2- SAFETY AT ALL TIMES: By having the support of professionals with experience in the sector, you will have, in the short and medium term, the security of enjoying the economic benefits of investing in ecological projects.

3- CERTIFICATIONS WITHOUT INTERMEDIARIES: Real companies have real licenses and certifications to carry out the projects without delays or inconveniences. The best part is that these licenses don't depend on third parties.

4- GOOD ANNUAL PROFITABILITY: When you are part of a professional team, everyone wins, this is why profitabilities are always higher in the short and medium term.

5- TRANQUILITY ABOVE ALL THINGS: Working with a specialized team will allow you to leave behind hours of stress and conflicts caused by delays in the times of execution, problems with the licenses or even interruptions in the stages of the project.

When you work with experts you leave behind problems and you obtain solutions.

At RRR General Contractor we have been preparing ourselves for over 30 years for this period of changes.

We are convinced that young people will keep motivating ecological projects more and more and we are aware of what this positive change represents and will represent for the planet.

Join the team and start investing with us. Be part of the change.